Become an active member of

FAIR

today!
Together, we can champion important insurance initiatives affecting ALL insurance consumers.
Why become a FAIR Member?
Have a seat at the table when FAIR develops public policy positions on a wide variety of insurance issues.
Be a part of a non-partisan, consumer centric trade association that aims to find balanced solutions by working with all insurance industry stakeholders.
Benefit from FAIR's years of experience, expert team of staff, and strong relationships with the industry and government officials.
Get the inside track on insurance issues, often before it becomes public knowledge.
Develop relationships with top executives and decision makers from our current members which include insurance providers, law firms, public adjusting firms, construction, and inspection companies.
Visionary Membership
$

60,000.00
Chairman's Club Benefits
Customized Corporate Benefits (Contact FAIR Office)
Gain direct access to FAIR's President & CEO to voice concerns, get questions answered, weigh in on policy, etc.
Chairman's Club
$

30,000.00
President's Club Benefits
Corporate Branded Table at Annual FAIR Gala (includes 10 Tickets)
Receive personalized support on issues that matter most to your organization
Opportunity to feature your business or favorite charity to FAIR's mailing list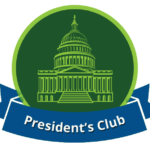 President's Club
$

18,000.00
Governor's Club Benefits
2 addition tickets to Annual FAIR Gala (4 tickets total)
Increased access to FAIR's expert team of staff
Governor's Club
$

12,000.00
Quarterly FAIR Newsletter
Receive regular legislative updates
Social media recognition
2 tickets to Annual FAIR Gala
Custom sponsorship options are also available. Please contact the FAIR Development Office at (754) 200-4538 to learn more. 
We happily accept all major credit cards.